About Acupuncture
TREATMENTS: Acupuncture is one of the main forms of treatment in traditional Chinese Medicine. The needle insertion is gentle and not painful if it inserted correctly. It involves the use of thin (like a hair), sterile -disposable needles that are inserted in the body at specific acupuncture points. This process is activating the physiological responses of neuroendocrine regulation, promotes more blood flow to the area, decreases inflammation and pain, stimulate the production of endorphins.
Chinese medicine views the body as a small part of the Universe and subject to universal laws and principles of harmony and balance. One of the main fundamental concepts of Chinese Medicine is QI (chi). It is invisible and found in the environment in the air, water, food, and sunlight. In the body, it is a vital force (cells, blood, organs, nerves) that creates and animates life. We are all born with inherited amounts of Qi, and we are also acquiring qi from the food and air. The level of quality of a person's Qi also depends on the state of mental, physical and emotional balance. Qi travels through the body channels called meridians.
During Acupuncture Treatments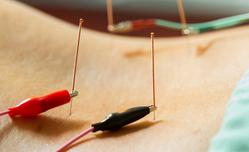 We begin an in-depth conversation about your health concerns, past health history, physical exam, goals for treatment, and any other questions you may have about Acupuncture.
This conversation is very important for me to get to know you and understand what the best way is I can help you.
I will gather all the information and make a diagnosis and treatment plan.
During acupuncture, the different modalities are used such as manual acupuncture, electrical needle stimulation, turning forks, moxa, infrared heat and cupping therapy.
The most important principle of the treatment is to find the root of the problem and then treat the branches.
Your First Appointment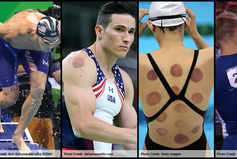 If possible, please wear comfortable clothing for your appointment. Eat a few hours before your appointment. It is best to be neither hungry nor extremely full during treatment. Avoid caffeine and alcohol. The treatment cannot be performed if the patient's intoxicated.
For your first appointment, please arrive 20 minutes early to complete your patient paperwork.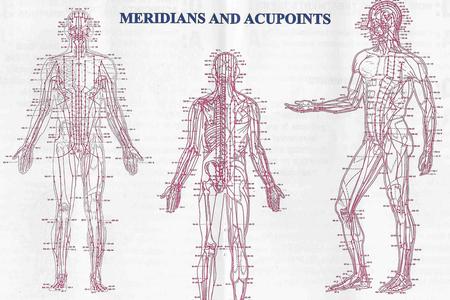 ---
Conditions Treated by Acupuncture
Arthritis
Asthma
Allergy
Anxiety/Depression
Automobile injuries
Addiction (drugs,alcohol,smoking)
Back pain
Cancer Support
Cerebral palsy
Colitis
Common Cold
Chronic Fatigue Syndrome
Cosmetic Acupuncture
Constipation
Carpal Tunnel Syndrome
Cravings
Dizziness
Depression
Diabetes
Digestive Disorder
Emotional Problems
Fatigue
Fibromyalgia
Female health
Fertility Support
Gastritis
Headache(Migraine)
Hypertension
Insomnia
Impotence
Infertility
Incontinence
Indigestion
IBS
Chronic back pain
Male health
Menopausal symptoms
Menstrual Disorders
Morning Sickness
Musculoskeletal pain
Nausea Pain(joint)
PMS
PTSD
Rehabilitation after surgical procedures
Sports Injuries
Trauma
Weight loss
Recommend to Everyone!
I want to share my experience with everyone because I know how difficult it may be finding a good acupuncturist. I have been through many Acupuncturists in the state of WA and nobody compares to the incredible results I experienced through Dr. Tatyana's sessions. I have been going for Acupuncture several months now to relieve my anxiety issues. The office is at a convenient location and the atmosphere is so relaxing. Tatyana is so concerned about healing every patient; she is compassionate and very thoughtful. With my anxiety I have experienced pain in my back, chest, ribs, and felt like there was no solution, till I started my process with natural healing. My anxiety is almost gone and pain is virtually not existent. I would recommend Tatyana's Acupuncture to every friend and family member I have.
David.